Tukuran Falls which means a falls with many rocks, is popular to tourists when they are visiting Puerto Galera City. The exact location is at the mountain side of Mount Halcon along Calapan National Road and it's a distance 26.8 kms and 50 minutes transportation with a jeepney from Puerto Galera port. You will find it's fun to visit Tukuran because it's an eco tour with all natural forest, river, rocks, dogs, goose, carabaos, clean water, fresh air and friendly locals.
* To travel to Tukuran Falls, tourists usually hire a carabao cart (karabaw cart) with driver (owner) at the entrance point.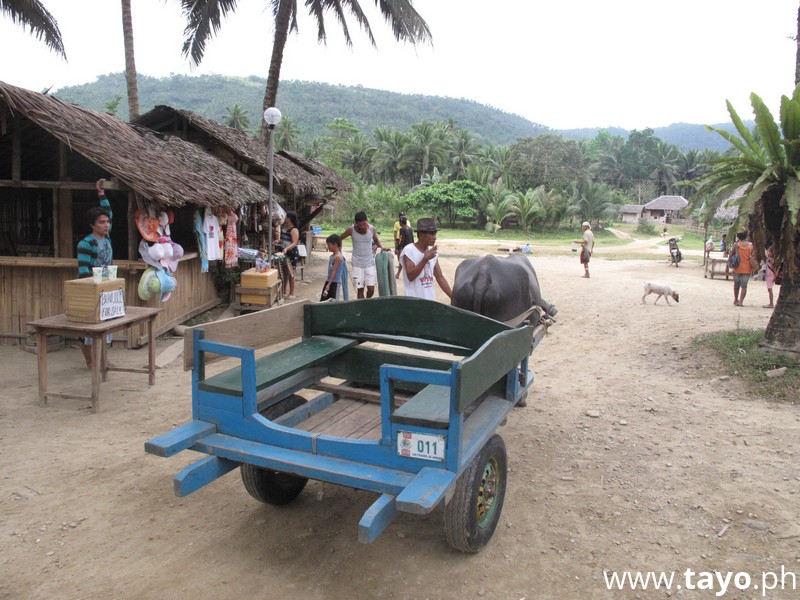 * Local tour guides and carabao drivers are waiting at the Salambawan Tourist Cart Assistance house.
* If you ride a jeepney, tricicle or motorbkie, you can park here at the private paid parking place.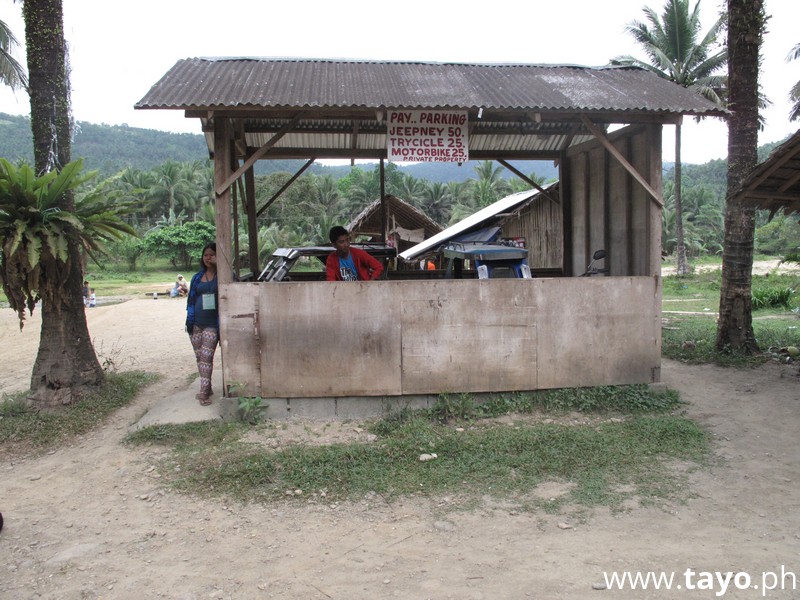 * Many tourists ride carabao cart. Although the carabao is tamed, it still needs the owner to control it.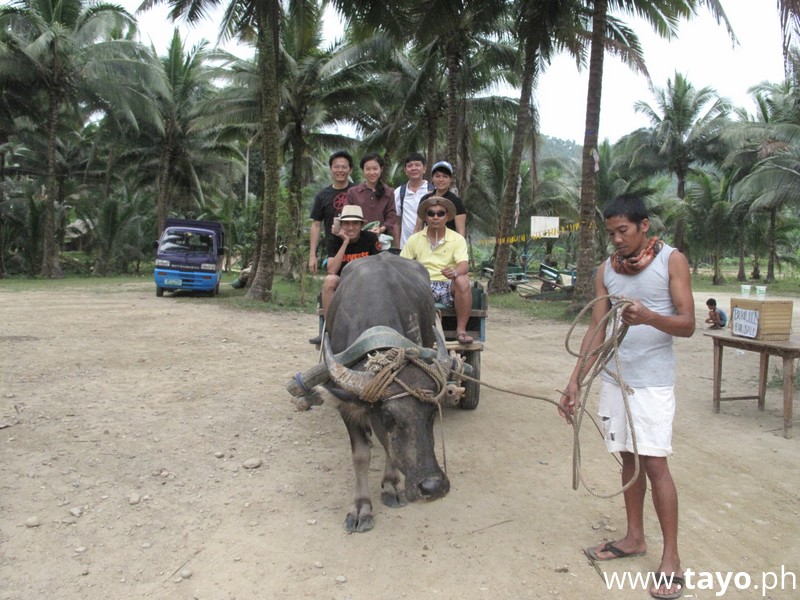 * A goose eating food at the river side.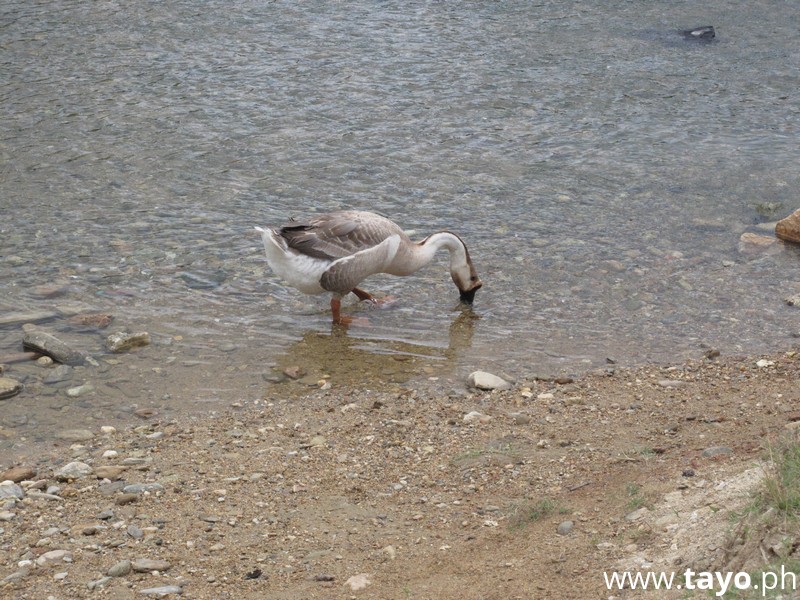 * A view from the carabao cart acrossing the river.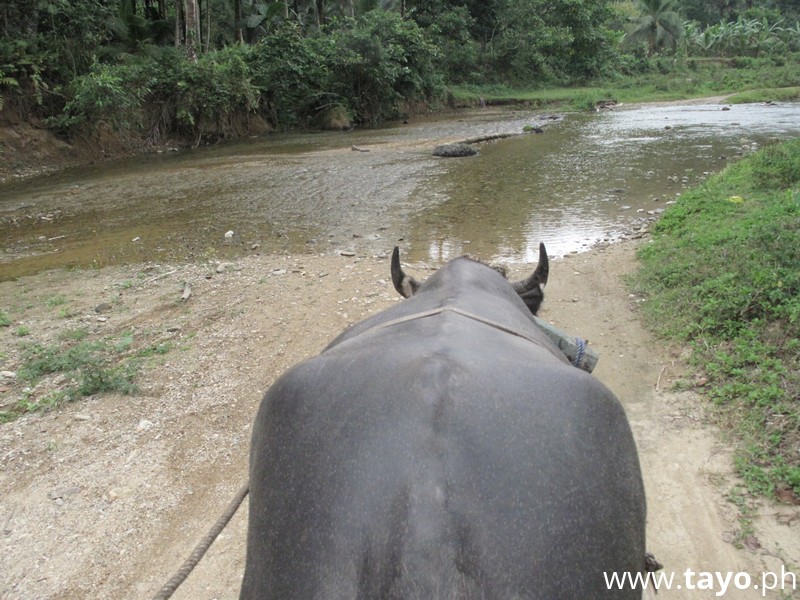 * Villagers also ride carabao cart to carry cargos.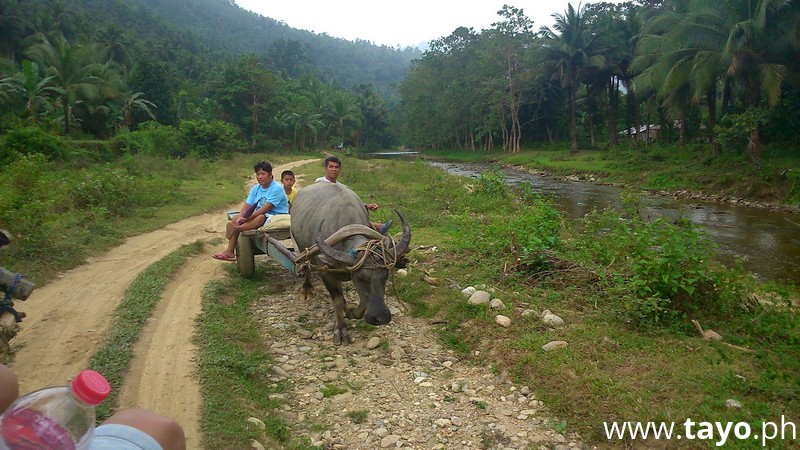 * The road to Tukuran Falls is just a rocky road along the river and sometimes it crosses line with the river.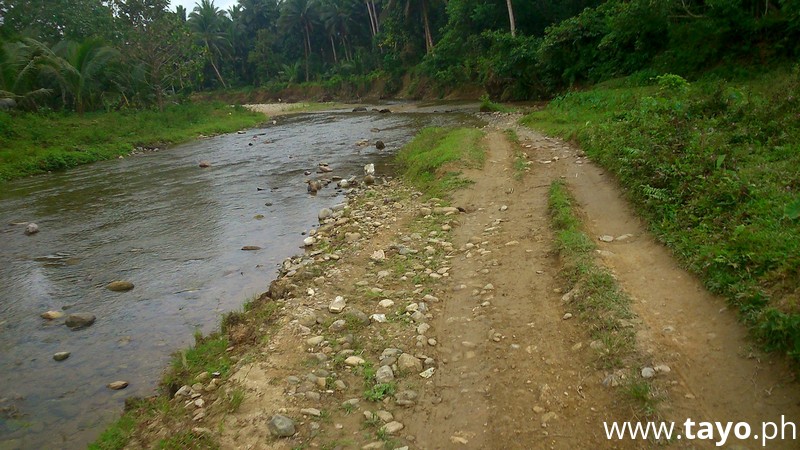 * Enjoy the riding carabao cart through the natural forest.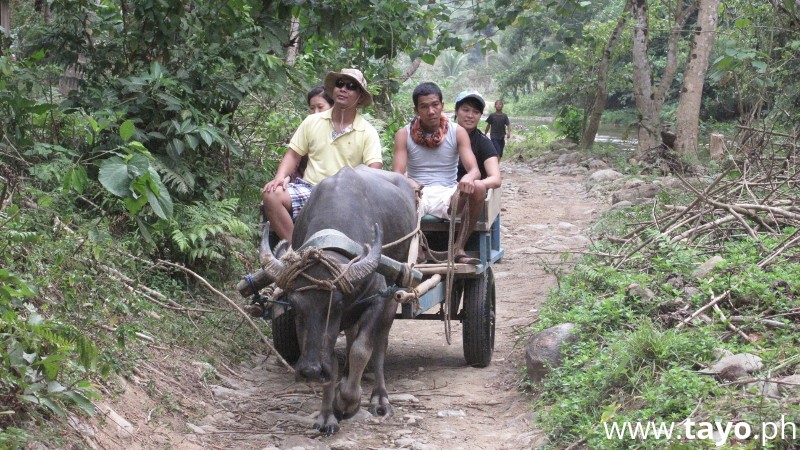 * A carabao is eating grass near an indigenous Mangyan tree leaf camp among coconut trees.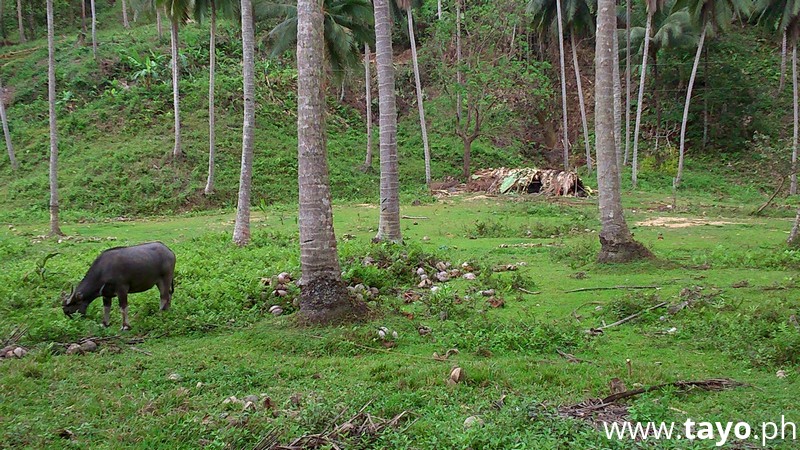 * Cocoa trees are also common been seen on the way too.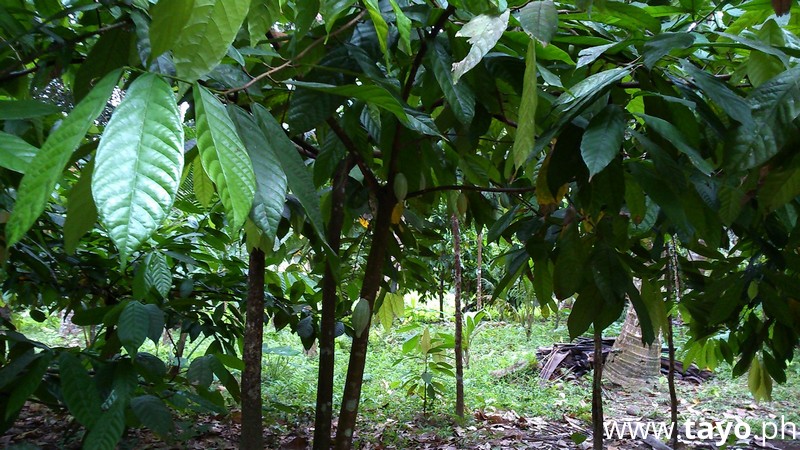 * Riding on the carabao cart and take a picture.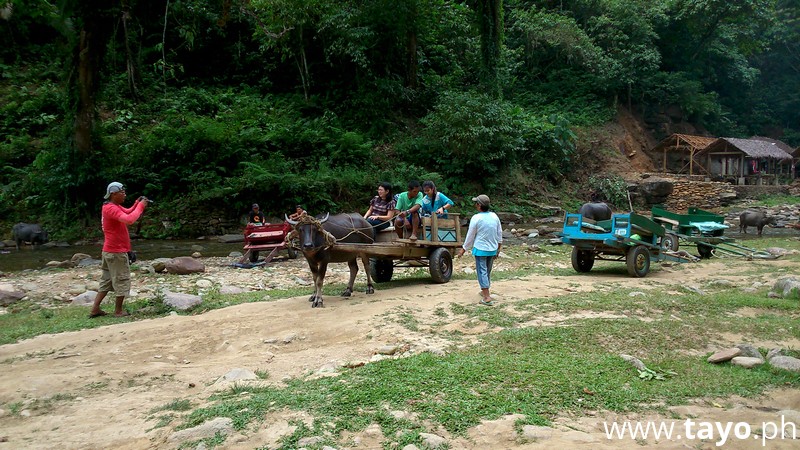 * A female villager standing and holding her baby and with her elder daughter smiling in front of their house.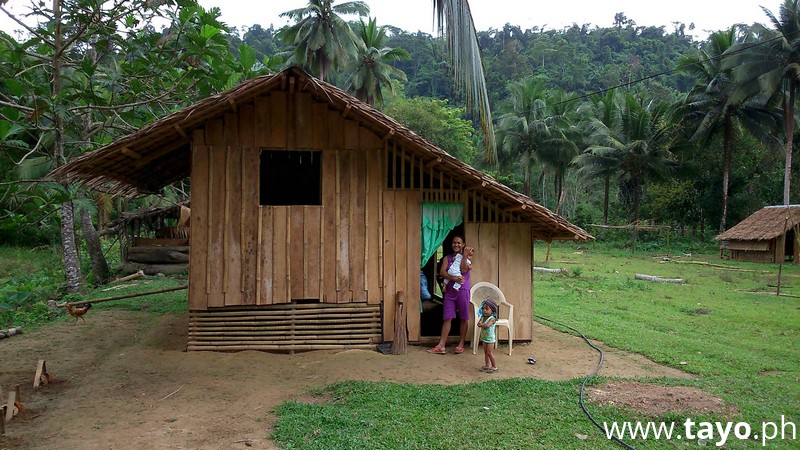 * This female villager sells fruit Kaimito (Caimito) as family business.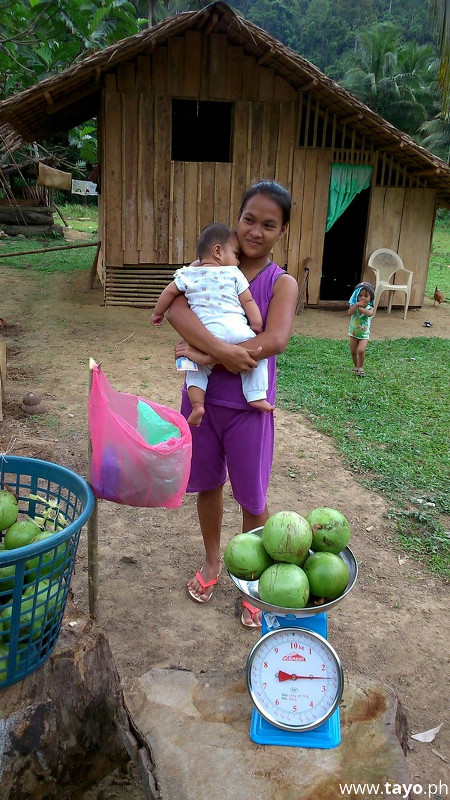 * Finally, we arrived Tukuran Falls. And what we found here is a deep pond with it.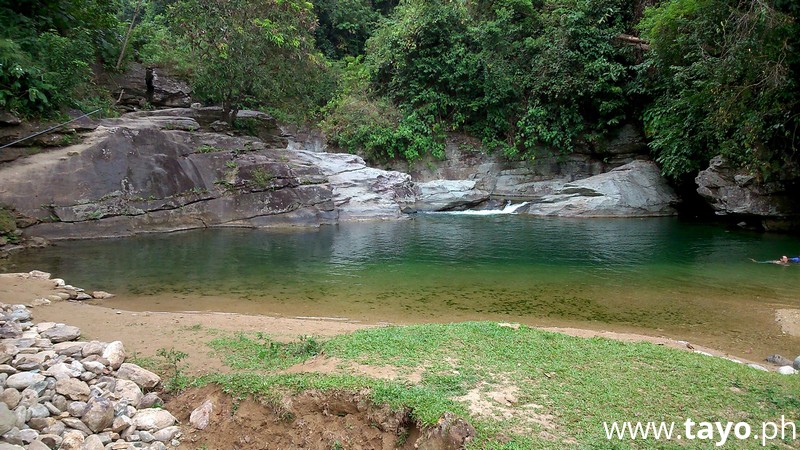 * You can feel the clean, clear and cool water.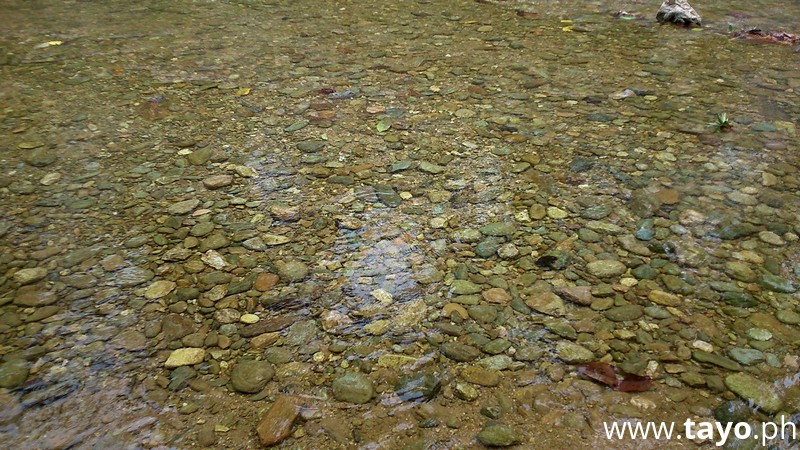 * After climbed up on the rocks, another pond is hidding above the falls.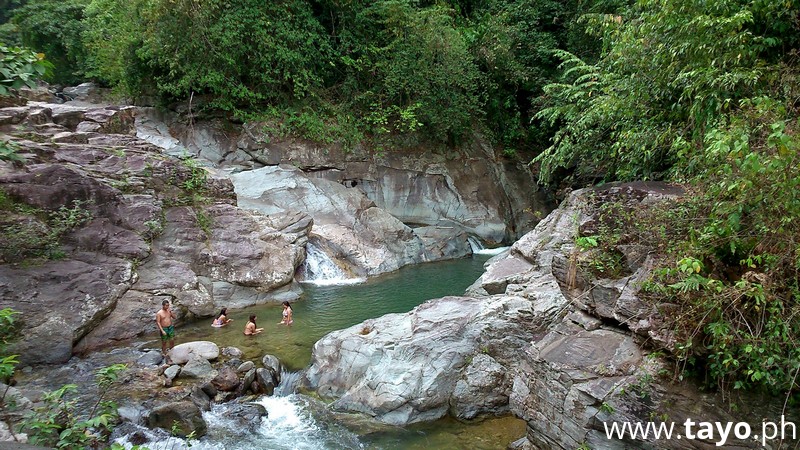 * Many souvenir shops and gazebo rest places at the both sides of the river of Tukuran Falls.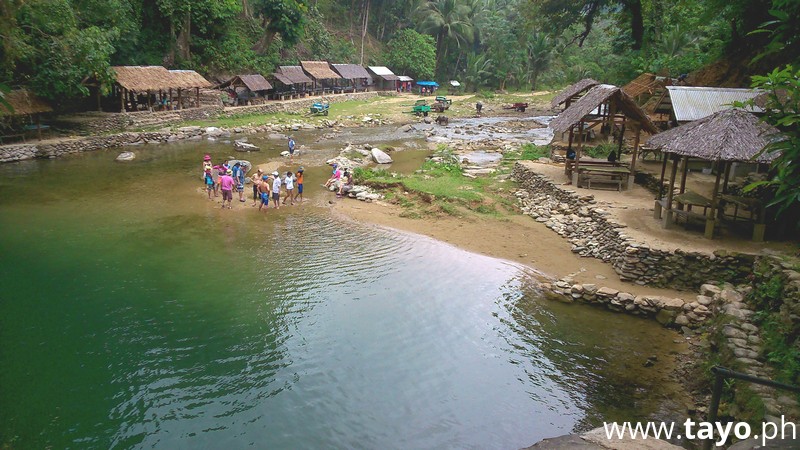 * Local traditional handycrafts as souvenirs displayed for sale.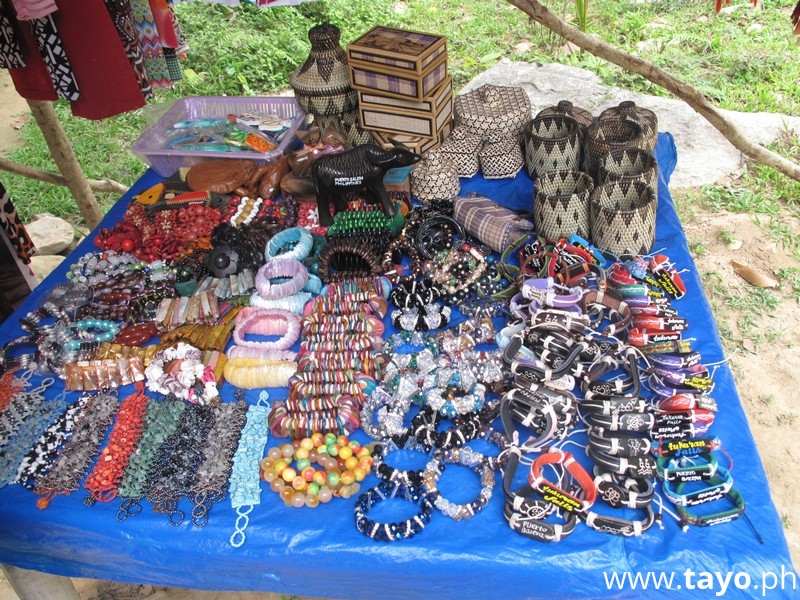 Ah...it's cool na the water...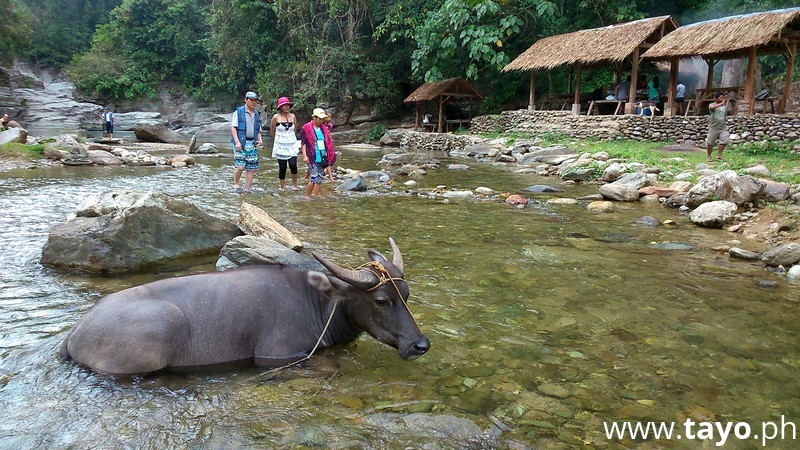 * The Google map shows the path to Tukuran Falls departuring from Muelle Puerto Galera Pier. It's about 26.8 kms and 50 minutes. If you were renting resort in Sabang Beach or White Beach, you can ask the counter of resort for assistance on how to rent a jeepney or tricyle to Tukuran Falls.