The Mangyan Village we visited is located at Sitio Talipanan of Puerto Galera Oriental Mindoro. It's a must visit and memorable site if you travel to Sabang Beach, White Beach or Puerto Galera, there you would meet a particular indigeous Mangyan tribes people and the place they are living.
Mangyan is the generic name for the eight indigenous groups found on the island of Mindoro, southwest of the island of Luzon, the Philippines, each with its own tribal name, language, and customs.

Most of Mangyan tribes moved to mountain area since hundreds years ago to avoid the influence of foreign settlers.
A small and cute bamboo bridge at the entrance of the Mangyan Village.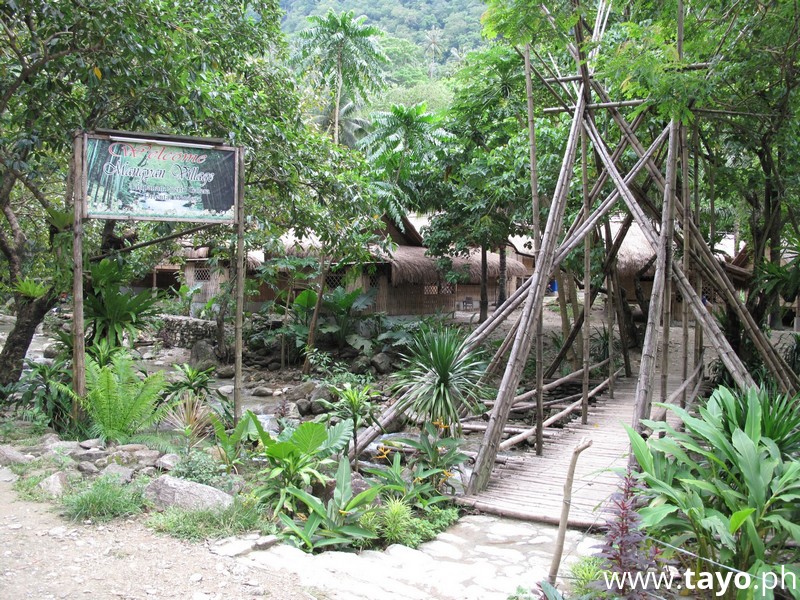 A small river runs through it.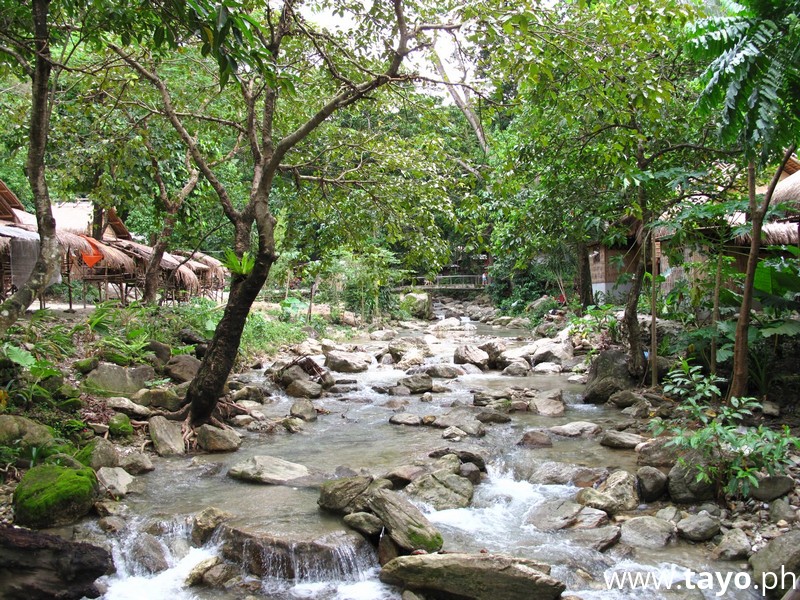 Mangyan's village and traditional houses which were sponsored and rebuilt by Ayala Foundation based on Mangyan's traditions and culture.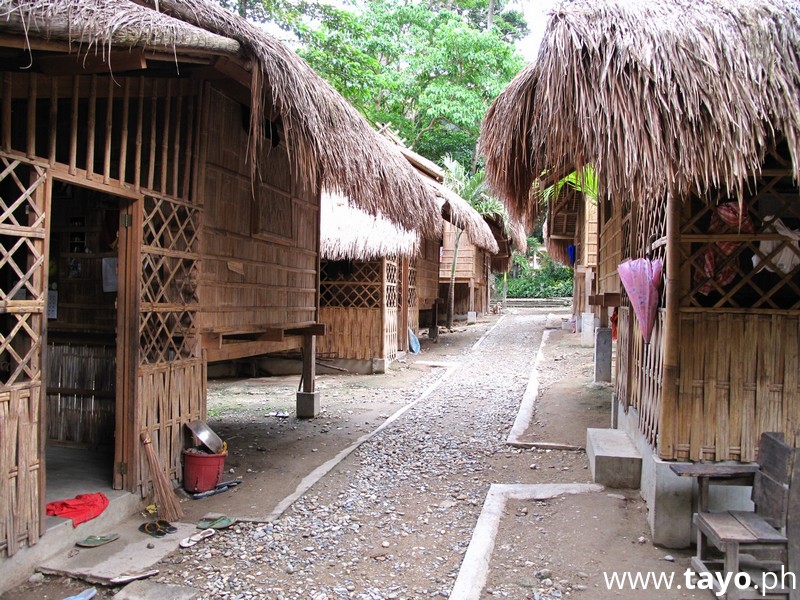 A Mangyan traditional house bahay kubo built by bamboo and woods.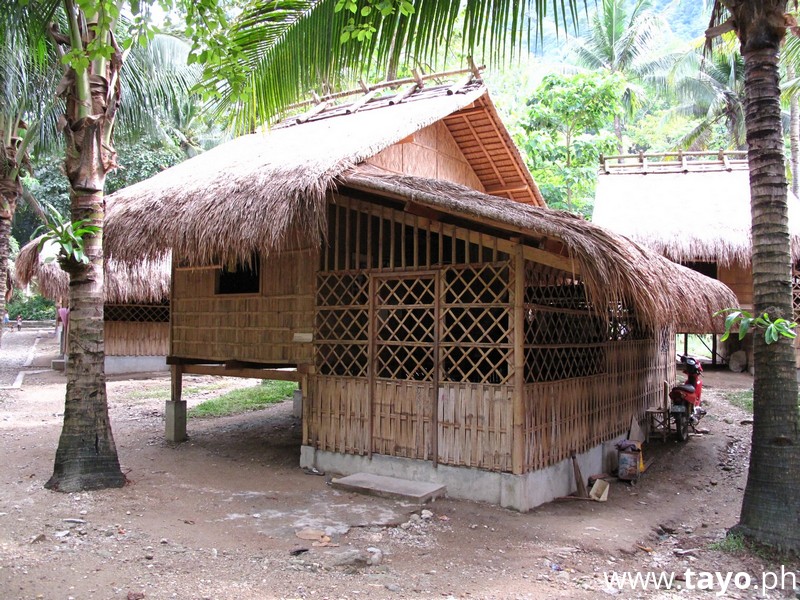 The kitchen inside a Mangyan house.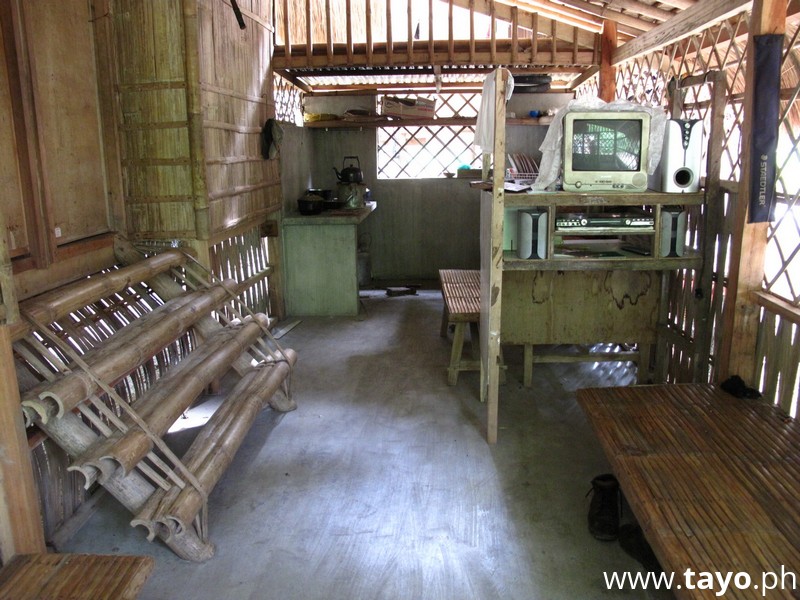 A motorcyle parked under the roof.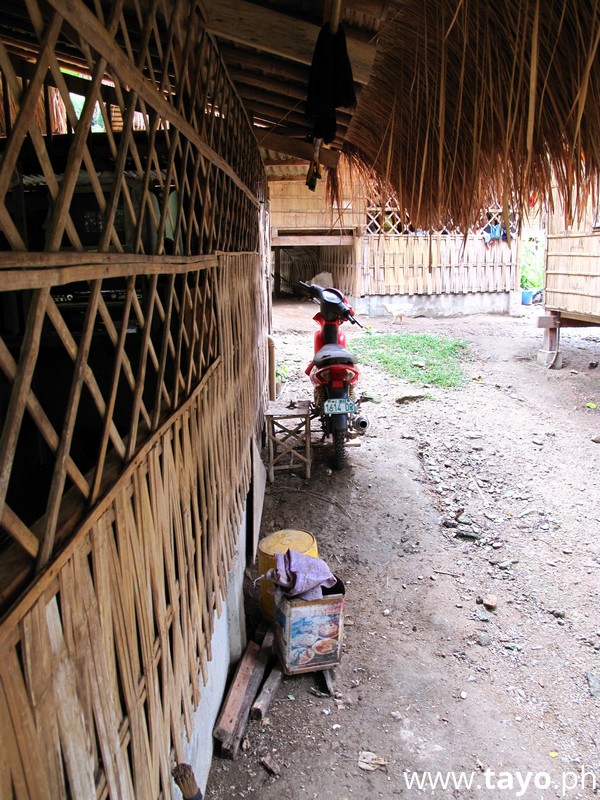 The traditional window of Mangyan house.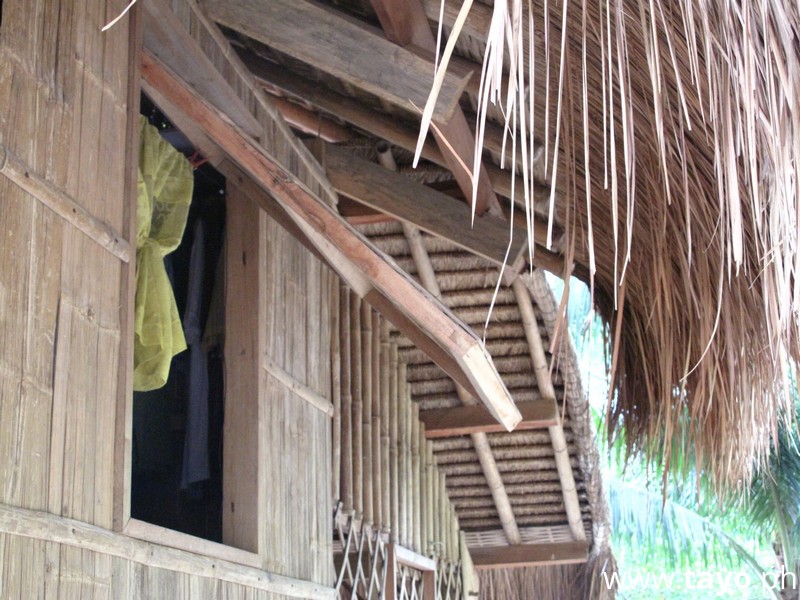 Even a dog has its shelter under the house.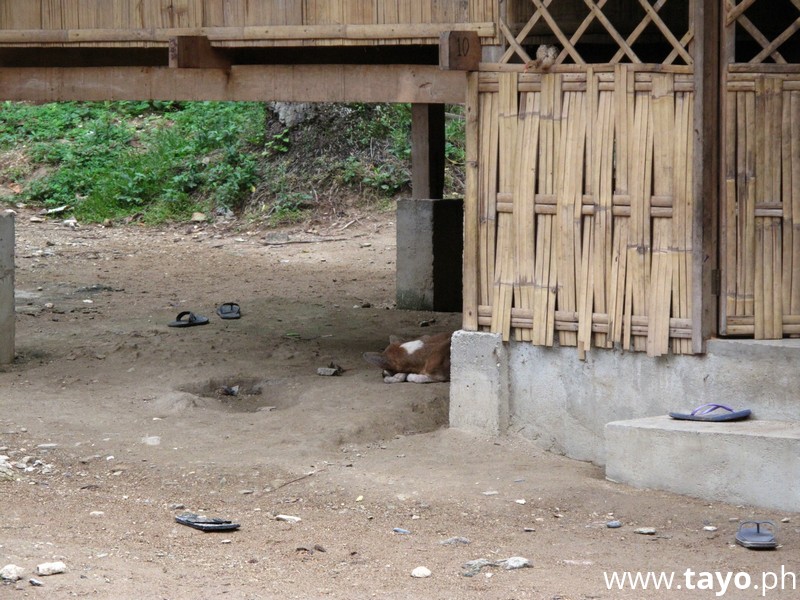 A baby chicken stands on the window.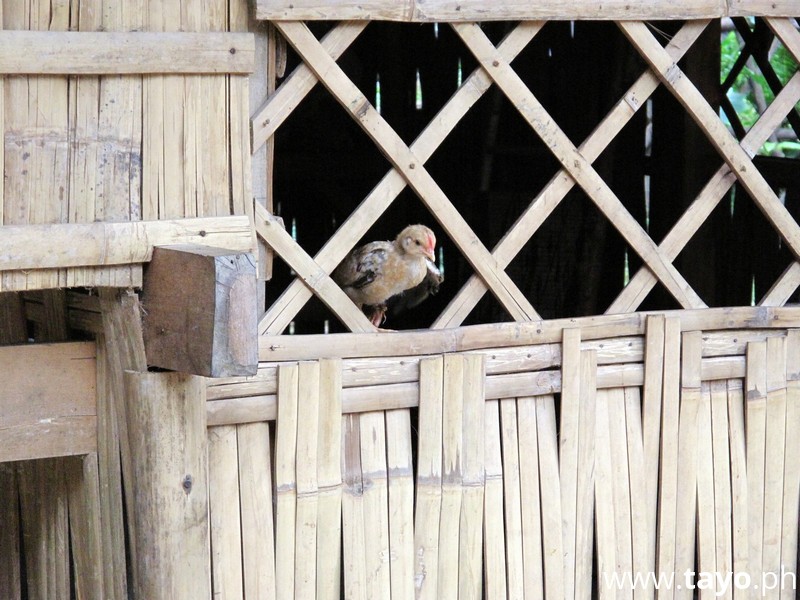 2 Mangyan kids with curly hair are smiling under the trees.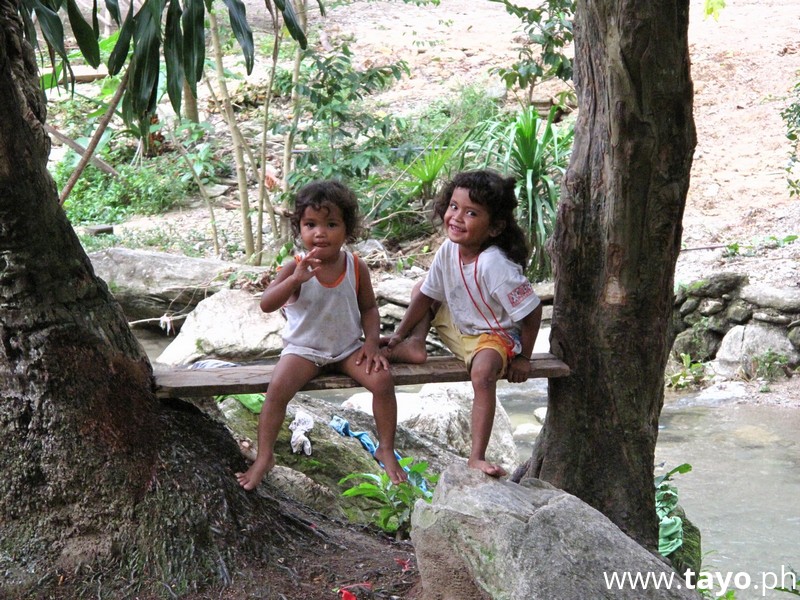 Talipanan Mangyan School was built by DepED (Department of Education).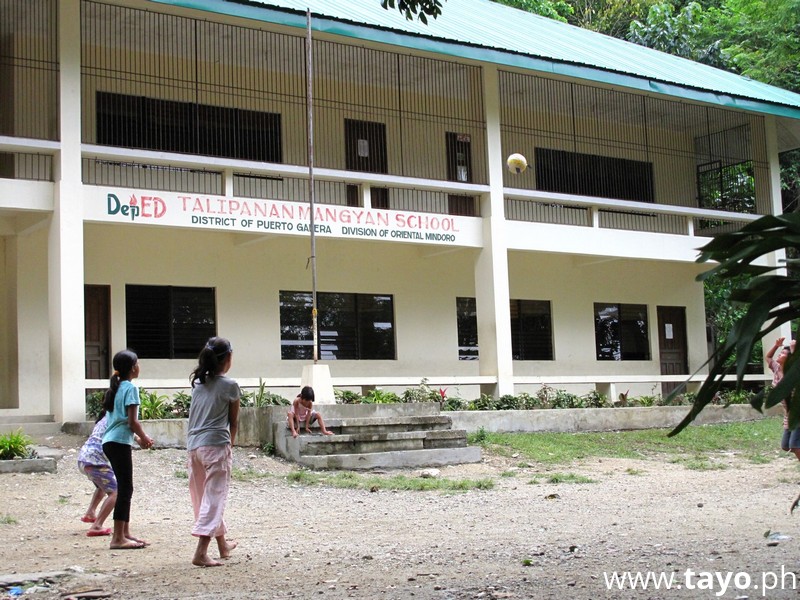 Some Mangyan houses gather and lay along the road and the river.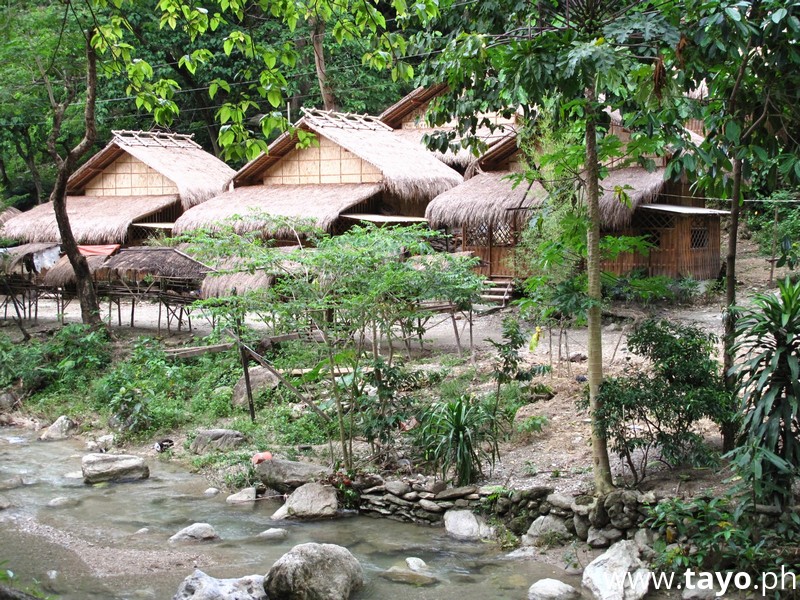 Mangyan village has its own basketball court now.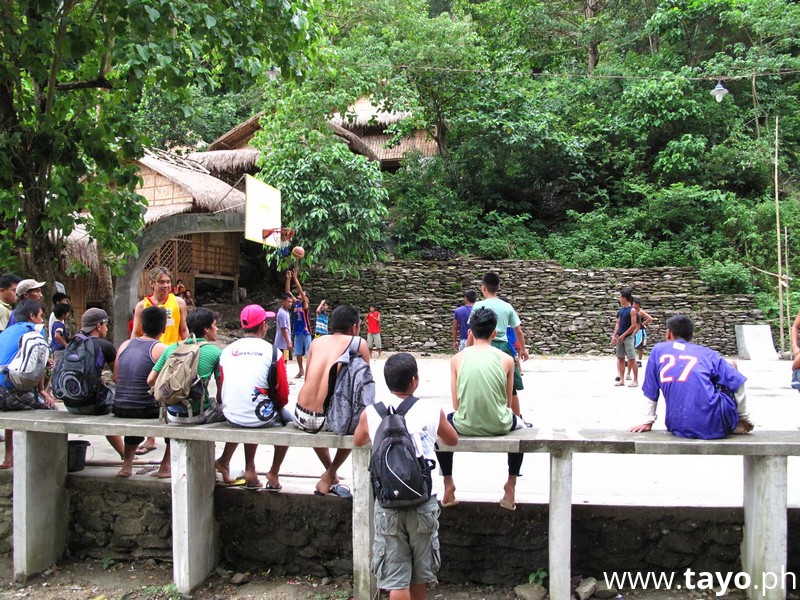 Village Center Hall where villagers having their meeting and weaving handicrafts.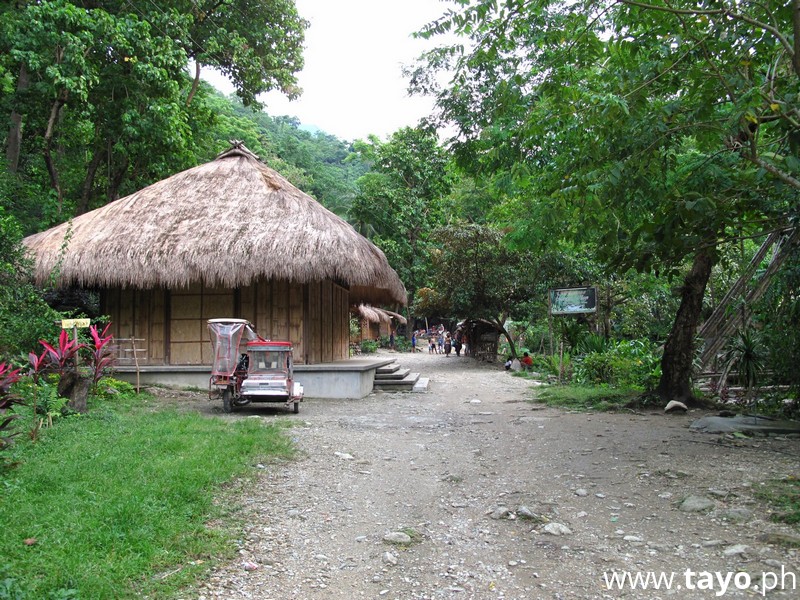 Mangyan villagers weaving handicrafts (plates, baskets, jar etc...) which is sponsored by Ayala Foundation's Iraya-Mangyan Program to revive Mangyan's traditional products.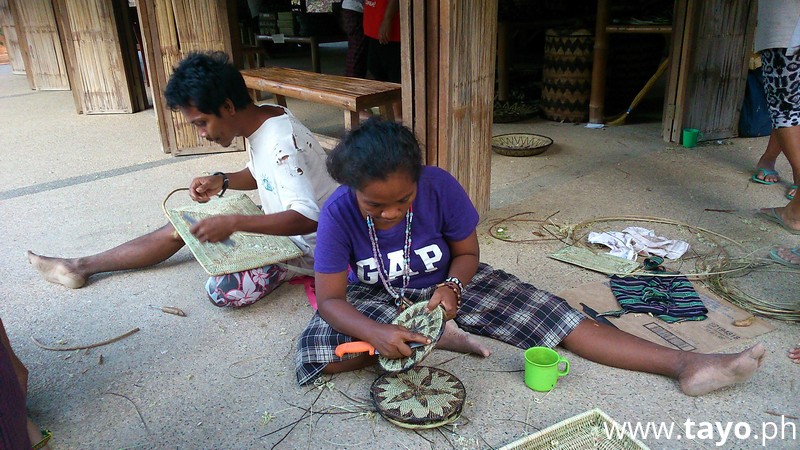 The kiosks of the shops to display Mangyan products.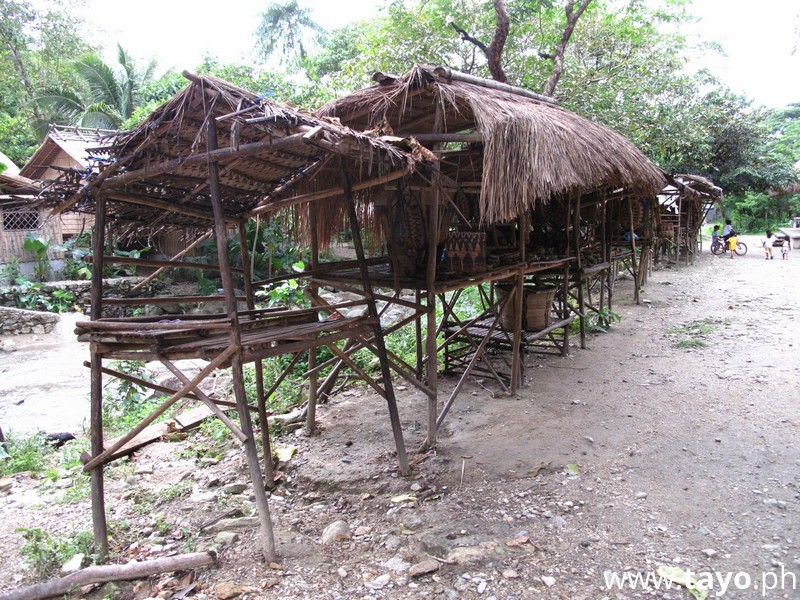 Mangyan people are really good at weaving traditional handicrafts. Support and buy Mangyan's beautiful handicrafts.
Iraya Mangyan Village at some corner of the hill.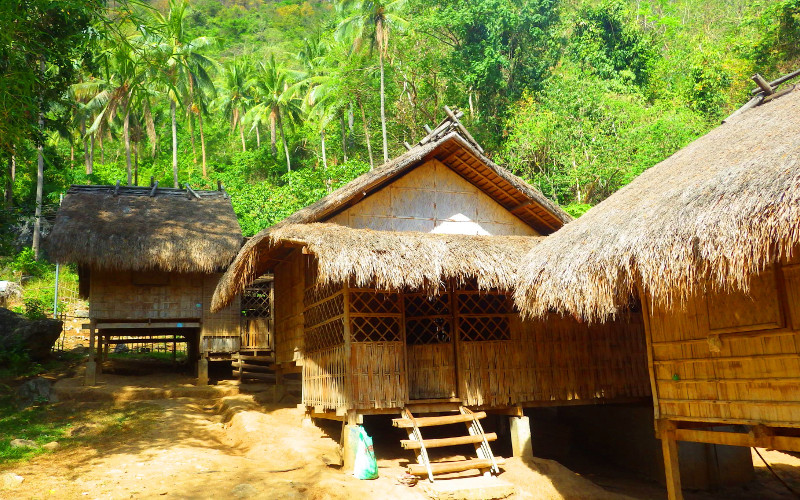 (image from wikimedia.org )
Iraya-Mangyan kids

(image from Ayala Foundation)
Mangyan planting dance.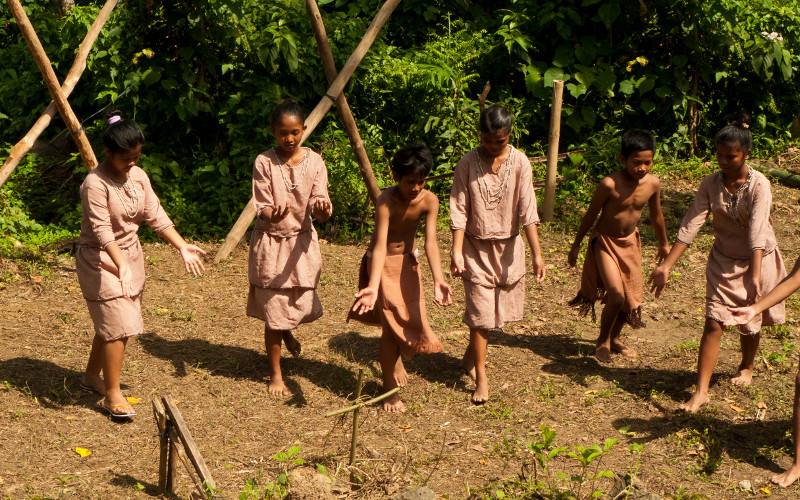 (image from wikimedia.org )
A Mangyan woman is playing mouth harp.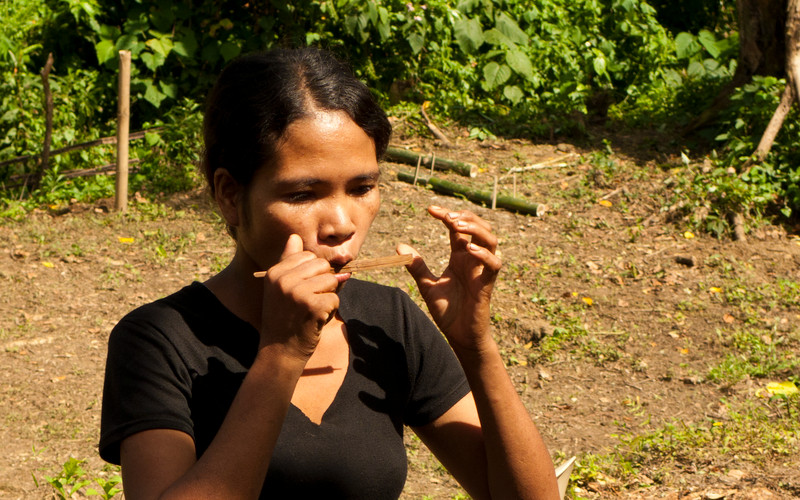 (image from wikimedia.org )
Mangyan Village is located at Sitio Talipanan where is a distance of 9.8 km and 20 minutes from down town Puerto Galera City. You may rent a jeepney or multi cab from hotel or resort counter.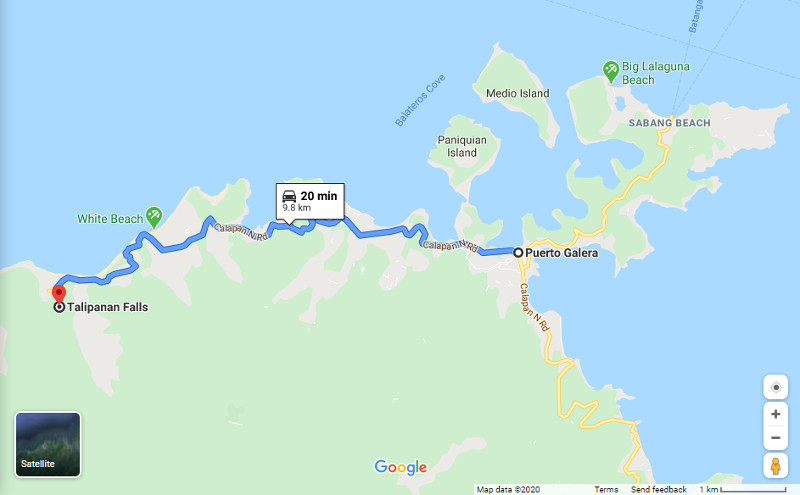 Iraya-Mangyan Program by Ayala Foundation:
https://www.ayalafoundation.org/program/iraya-mangyan-program/

Starting year 1991, Ayala Foundation established the charity Iraya-Mangyan Program which is committed to the education and skills training of the indigenous Iraya-Mangyan community of Puerto Galera, Oriental Mindoro.


For Sustainable Livelihood, Ayala Foundation helps the Iraya-Mangyan community in Talipanan in reviving their tradition of weaving, particularly in the creation of beautiful and functional nito products. With the help of Ayala Foundation and its donors and partners, they also provide training in dressmaking, electrical skills, masonry, and agriculture, among others.


Totally about 280 families reached, and more then P5 million value of Iraya-Mangyan products sold and continues. Mangyan's products are available in Ayala's 3 outlets in Glorietta, Greenbelt 5, and Alabang Town Center.